By
Phil
- 27 June 2022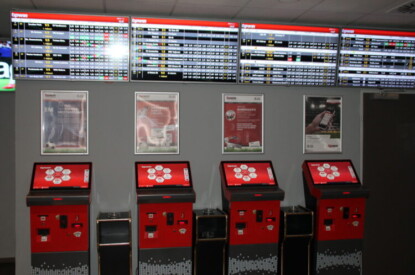 The State Administration Office Halle in Saxony-Anhalt has granted Tipwin Ltd. permission to organize virtual slot games. The permit is effective immediately and initially limited to the end of June 2027.
"We are very satisfied and proud to have mastered this task as the first sports betting company. In this way, we want to further consolidate our position on the German market. In addition to improving the technical conditions, this permission is also a milestone in the area of our sports betting product in order to maintain a legal and modern offer in Germany," says Ivica Batinic, CEO.
Dr. Damir Böhm, Head of the Legal Department, also explains: "The permission granted is the result of good preparation for the existing tasks under the new law. We will now examine all the ancillary provisions in this permit and decide whether individual provisions for judicial review will be sued. In doing so, we rely on a constructive exchange with the responsible authority in order to implement the now accruing requirements legally and practically. Furthermore, we will have to pay more attention to those competitors who are completely in the illegal area and offer sports betting and virtual slot games without having seriously submitted a permit application or who continue to hold illegal offers in Germany."
Tipwin has been working on the German market in the field of sports betting since 2014 and had received permission to host sports betting on 09.10.2020.