By
Phil
- 25 July 2023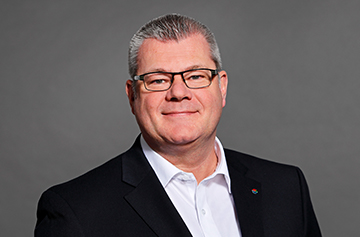 Education, age checks, warnings, research, dialogue between politics, science and industry: The gaming industry in Great Britain has imposed new regulations on loot boxes – and in doing so has included points that WestLotto has long demanded in the discussion about gambling-like elements in gaming.
"Initially, it is only a voluntary commitment by the providers – but closely accompanied and monitored by the government. So that's where the exchange takes place, which we urgently need in Germany when it comes to loot boxes," said Axel Weber. The company spokesman, who is responsible for Responsible Gaming at WestLotto, is therefore calling for a round table with representatives from politics, science and industry. "The prerequisite for this, of course, is that the gaming industry no longer evades a necessary public debate by refusing to do so."
In the UK, UK Interctive Entertainment developed the eleven-point plan on behalf of the British Department of Culture, Media and Sport. The rules are intended to make the use of loot boxes safer and more responsible and, above all, to protect minors. "WestLotto is also not calling for a complete ban on loot boxes. But our social task must be to protect children and young people from gambling-like elements in games and to prevent them from developing problematic gambling behaviour as early as adolescence," explains Axel Weber. According to the findings of scientific research, prevention in adolescence massively promotes the controlled use of gambling in adulthood. This must be the common goal of all legal gambling providers in Germany.
One of WestLotto's key demands is further research into hidden gambling in gaming. This is a point that is also included in the catalogue of rules that has now been adopted in Great Britain. In addition, the effectiveness of the new principles is to be reviewed after one year in cooperation with the British government. In January, the EU Parliament also voted in favour of drawing up uniform regulations for loot boxes. In Belgium, for example, loot boxes are already banned in computer games – in Germany, there are no clear regulations so far. "That's why we should now take this initiative from Great Britain as an opportunity to continue to promote the protection of minors and clear rules in Germany," says Weber.