By
Phil
- 2 March 2015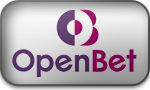 EEyaa, a Gibraltar-based racing services supplier, has inked partnerships with Openbet and Premier Gateway International (PGI) that will provide EEyaa with wager path access to over 700 racetracks in 20 countries across the globe.
EEyaa's customers will be able to bet across all platforms via PGI into horse racing and sports betting pools from a host of countries. It will partner with Openbet to create a joint development team that will provide the largest set of connectivity to overseas tote providers.
The new collaboration will provide a single interface for bookmakers to access overseas thoroughbred and greyhound racing pools via PGI.
EEyaa Director Kevan Moretti said: "The agreement with OpenBet is an important first step in a series of technical announcements for EEyaa and we are delighted to lead a combined technical team on this exciting project. It is highly significant development because, for the first time, bookmakers will now be able to access tote pool betting from over a dozen overseas providers, via a single integration to the OpenBet Adaptor Module. Alongside OpenBet we are removing a major barrier-to-entry – the cost of integration to multiple tote pools will become far more economical."