By
Phil
- 11 August 2023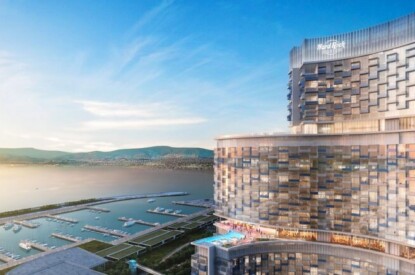 Reports out of Greece suggest that the long-running drama which has engulfed the casino project in Ellinikon could see it derailed again due to problems with financing the huge development.
High-ranking ministers and top Government Officials reportedly called an emergency meeting with bankers is discuss the financing terms of the development.
Originally awarded to Mohegan Gaming who withdraw from the process just a few days later, the project was then awarded to GEK TERNA and Hard Rock. According to sources in Greece, the Banks have now asked Hard Rock and GEK TERNA investors to invest an extra €120m on top of the €250m they had already agreed.
Investors are now threatening to pull the plug completely if a solution isn't found. The Government is relying on the casino's revenue stream which is estimated to be providing income of €6bn over 30 years with the fiscal benefit in the region of €200m.
Breaking that income down with around €3bn will be derived from tax on casino gross revenue, €1.1bn will be derived from social security contributions, €800m from income tax, €500m from VAT and €600m from fees in Municipality.
As reported by Greek City Times, banking executives have said: "This is a complex project, the likes of which have not been done in Greece and which require significant capital."
Part of the extra investment being asked for could come from funds of €350 to €450m from the Recovery Fund.
If financing eventually allows the project to go ahead, the casino would house 200 tables and 2,000 gaming machines. The project would boast a hotel tower with more than 1,000 guest rooms and suites overlooking the waterfront or views across Athens to the Parthenon. Additionally, the project would include the highest outdoor rooftop terrace in Athens with a rooftop pool deck, bars, and the Rock Spa and Body Rock Fitness. 
The central Tower, built on three levels, draws its inspiration from the sea with its design resembling waves, sails, and lighthouse. It has three different orientations 'corresponding to the reference points located within the imaginary triangle—comprised of the Acropolis, sea, and Mount Hymettus—that is formed around the project.'