By
Phil
- 31 July 2015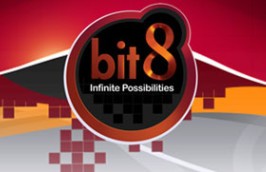 Intralot Group has bought a 35 per cent stake in Bit8 via its subsidiary Intralot Global Holdings BV.
The agreement provides for a call option for Intralot to raise its participation in the company up to 60 per cent within the next two years if certain financial thresholds are met.
In parallel the agreement contemplates a put option right for the current shareholders to sell partially and within the next four years the remaining part of their shares in Bit8 in case that certain agreed financial thresholds or certain specific business metrics (KPIs) are met.
In February of 2015 Intralot and Bit8 announced their strategic cooperation during a Press Conference in London. Since then the two companies started cooperating closely in order to seamlessly integrate the Bit8 platform with Intralot's and provide Intralot's global customer base with unparalleled Customer Relationship Management (CRM) and Player Account Management (PAM) services and innovative gaming platform solutions.
Intralot Group CEO, Antonis Kerastaris, stated: "The first results of our cooperation with Bit8 are very positive and we are very pleased to announce today the acquisition of 35 per cent of the company. This strategic cooperation is in line with our strategy to focus on the B2C gaming market, while we further expand our product portfolio, increase customer satisfaction and provide exceptional gaming experiences to players."
Bit8 CEO, Dr. Angelo Dalli, stated: "We are very pleased to further our strategic cooperation with the Intralot Group which gives Bit8 the necessary global reach that will enable us to achieve our vision of offering the best gaming platform in the industry complemented with a wide range of professional services and solutions."
Thanks to its functionality, modularity, scalability and flexibility, Bit8's platform has gained widespread commercial success with its customers including some of the top online casinos internationally. Bit8's platform is an all-inclusive sportsbook and casino platform that includes functionalities such as PAM, eWallet, Bonus engines, CRM, agnostic of Central Transaction Systems, real time analytics, VIP management and built-in integrations with third party content, among others.