By
Phil
- 9 April 2014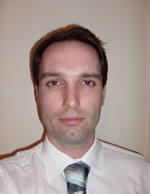 Intralot's Electronic Gaming Machine (EGM) Interface Board, the iSMIB Protocol Converter, has received the G2S 1.1-EGM Product Certification by the Gaming Standards Association (GSA).
iSMIB is a logic unit that handles the interfacing of the EGMs to the iGEM System, Intralot's state of the art multi-venue, multi-protocol EGM monitoring and control system. The board is securely installed inside every EGM, connects to the iGEM Site Controller and undertakes the translation of any EGM native communication protocol, to the iGEM G2S internal protocol.
This certification follows our recent (2013) certification of the Host iGEM system for compliance to the GSA standards. Both testing processes were performed by Gaming Laboratories International (GLI), an internationally established company and leading provider of independent testing, inspection, certification and consultation services in the field of Gaming technology.
Intralot's iSMIB has been deployed and is currently operational in two major operations in the world, namely in Victoria Australia, where iGEM monitors and controls over 26,000 EGMs in over 500 Gaming Halls and in Ohio USA, where iGEM monitors and controls in excess of 7,000 EGMs in 4 large racinos and translates, in a transparent to the user way, a number of different legacy protocols (SAS, QCOM, VLC) to G2S.
Theodosios Engelis, Intralot's Group Gaming Solutions Director, stated: "iSMIB is a critical component of the iGEM system and, with this certification, it becomes a robust component that can be interoperable with any G2S monitoring system that is required to connect to legacy non-G2S machines. This certification is the first of its kind and provides a competitive advantage to Intralot in its efforts to secure an increasingly larger share of the monitoring business internationally."
Christos Dimitriadis, Intralot's Group Head of Information Security, Compliance and Innovation, added: "The G2S certification of iSMIB adds a significant milestone to the long list of INTRALOT certificates, proving that compliance with industry standards is a strategic priority, ensuring the state of the art quality of Intralot's products and services."