By
Phil
- 30 May 2022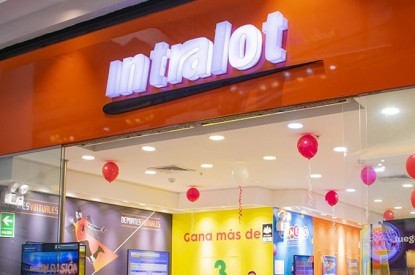 Greek betting operator Intralot has reported 'steady performance compared to 1Q21, leading to total revenue for the three-month period ended March 31 of €97.7m, up 0.1 per cent.

Lottery Games was the largest contributor to the top line, comprising 61.9 per cent of our revenue, followed by
Sports Betting which contributed 18.8 per cent to group turnover for the three-month period. Technology contracts accounted for 7.7 per cent and VLTs monitoring represented 11.2 per cent of group turnover, while Racing constituted the 0.5 per cent of total revenue.

Reported consolidated revenue for the three-month period is higher only by €0.1m year over year. Intralot reprted higher revenue in Argentina (€+2.5m or +32.0% y-o-y), driven by local market growth. In local currency, current year results posted a +50.4% y-o-y increase. It said it saw lower revenue in Malta (€-0.6m or -2.9% y-o-y), driven by market performance but higher revenue in Australia (€+1.1m or +30.6% y-o-y), due to lockdown restrictions in 1Q21,

There was also higher revenue in Croatia (€+0.9m), following the go-live of the lottery solution developed for Hrvatska Lutrija (national lottery of Croatia).

It experienced lower revenue in US operations (€-1.9m or -5.1 per cent y-o-y), which was primarily affected by the nonrecurrence of the jackpot that boosted 1Q21 sales by c. €4.0m. Revenue from services ended lower by -3.4% y-o-y, while revenue from merchandise sales generated a deficit of -55.4 per cent y-o-y due to their less frequent nature. From a currency perspective, there was a positive impact of 6.9 per cent (Euro depreciation versus a year ago — in average terms).
INTRALOT Chairman & CEO Sokratis P. Kokkalis, said: "First quarter results show a consolidation of gains and recovery from the COVID impact and reflect an improved financial profile, with normalized revenues and a reduction in operational expenses and debt servicing costs consistent with the Company's business plan. On the background of this strongly improved P/L and Balance Sheet, the Company has designed and is about to launch a Share Capital Increase by means of Rights Issue and has secured the commitment of Standard General Master Fund II L.P. as cornerstone investor for the unsubscribed rights in a move that will significantly strengthen our prospects to grasp the tremendous opportunities in the US and the global markets."