By
Phil
- 5 October 2018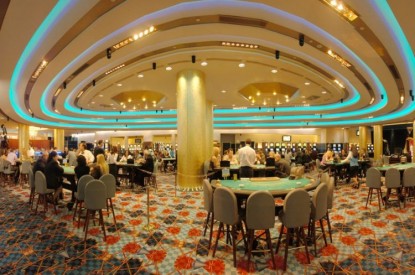 Easton Pharmaceuticals is on the short list to buy an interest or participate in the acquisition of Club Hotel Casino Loutraki in Greece, 80 kilometers from Athens.
The resort comprises of a private beach, 255 rooms and 20 suites, eight restaurants, a wellness center, conference facilities and an 87 table/1,000 slot machine casino plus a VIP area. The town is well known for its natural springs and therapeutic spas and draws tourists and visitors from all around the world.
As part of its plan to enter more lucrative market segments, Easton has been working with the bank and the consultants currently in charge of handling the sale of the property in Greece, since early this past summer. This is one of just nine casinos currently operating in Greece. The opportunity and the advancement is as a result of strong relationships Easton CEO, Mr. Evan Karras currently holds with some senior members of Greece's current ruling government and other influential business leaders in Greece who are all assisting in bringing the process closer for Easton and the consortium. Mr. Evan Karras participated in the privatisation of gaming in Greece in the 1990's and is familiar with the property and the gaming industry in the country. The acquisition is at a substantial discount of its cost and offers substantial upside in the gaming and hospitality sector, as well as with redevelopment potential for luxury managed condominium vacation units.
"Being placed on the short list is a very significant step for Easton," stated Mr. Evan Karras, CEO of Easton, who has commenced several gaming and hospitality initiatives for the company in efforts to bring the company to new levels of growth and success. "It is expected, and we are hopeful that this opportunity would include Easton and will close on an agreement close to the same time as it hopes to close on its recently announced hotel / development opportunity in the heart of Toronto, Canada, which are also in late stage discussions."
Easton Pharmaceuticals is a diversified specialty pharmaceutical company involved in various pharmaceutical sectors and other growing industries. As part of its strategic growth plan, the Company will be entering new lucrative market segments globally, including Gaming, Real Estate and Hospitality, among others.