By
Phil
- 24 October 2017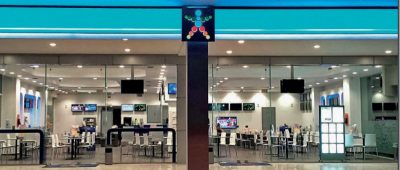 The Synot Group has continued its successful cooperation with the Greek state lottery, operated by OPAP, by delivering another 2,000 video-lottery terminals to Greece.
Synot succeeded in the tender in 2015, when the Czech-based company became one of the four iternational suppliers of video- lottery terminals and the only continental European supplier.
"In the first phase of the VLT roll-out in Greece, we delivered to the Greek state lottery 2,000 machines, part of which have already been in operation for a long time. OPAP recently made its own evaluation of its cooperation with Synot and we're very pleased to confirm that OPAP is so satisfied with our technology that we have agreed to increase the number of machines significantly. Therefore, we will deliver another two thousand video-lottery terminals to Greece," confirmed Roland Andrýsek, Sales Director of Synot.
Synot's VLTs are to be operated within the OPAP network in the second half of the year 2018. Together with previously supplied devices, there will be 4,000 Synot Group gaming devices installed within the Greek market, which customers can find in hundreds of venues.
Greece, after years of prohibition, which caused an unprecedented rise in illegal gaming, has returned to legitimate, regulated lotteries. Previously, there were 150,000 illegal machines in the country. OPAP, which has established a monopoly related to the lottery operations in the country, signed its first contract with Synot already in 2015. However, implementation of the project was subsequently delayed due to unresolved legislation. In Greece, Synot Group plans, just as in other countries where it does business, is branching out into new areas of investment. Synot is involved in IT technologies projects, telecommunication services, sports supporting and tourism-related investments.
Related Stories