By
Phil
- 16 January 2018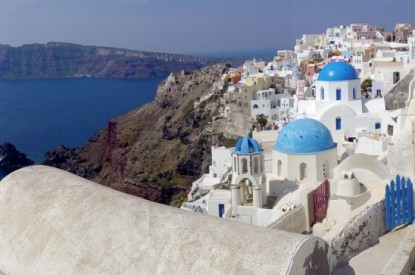 The Greek government has approved a 1,500-page bill that will allow three new licences to be launched on the Greek islands of Crete, Mykonos, and Santorini and change the way land-based casino owners are taxed.
The Hellenic Gaming Commission will be in charge of issuing the three new casino licenses with interested parties free to select their preferred locations for the projects.
Mykonos Mayor, Konstantinos Koukas has already expressed his concern to Greek Prime Minister Alexis Tsipras asking for the plan to be scrapped. He believes the island has more pressing issues to deal with before deciding whether to launch a casino tender. However the island will hold a referendum on the casino issue.
"Mykonos does not need a casino. It needs schools, hospitals, infrastructure, incentives for civil servants in order to deal with understaffing," he said. "It is clear yet again that the government is attempting to exploit the country's top international tourist destination disregarding all the parameters and instead only aiming to boost state coffers."
Mayor of Santorini Nikos Zorzos said his island 'does not need such investments' adding that he was 'totally opposed to the creation of a casino.'
"The consequences of such action would be irreparable for the economy, culture and social structure of our island," he said.
Defending the decision, Economy Minister Euclid Tsakalotos said both the Mykonos and Santorini casinos could be seasonal operations that are only open from March to October.
Mr. Tsakalotos said the new legislation aimed to 'put the rules in place to protect jobs, attract more investment and to allow more businesses to operate, resulting in more revenue and fewer taxes.'
The new taxation system will be set at 20 per cent of GGR up to €101m, 15 per cent for GGR between €101mand €201m, 12 per cent for revenue of between €201m and €500m, and eight per cent for full-year revenue of over €500m.
There was also a provision in the bill which allows casino operators to lend over €50,000 to select customers. The law is aimed at foreign players, to try and encourage more spending in Greek casinos.
The concern from the existing industry is that the bill would create 'conditions for a two-speed gaming sector,' giving new casinos better tax rates.
There is also a concern that attempts to abolish entry fees will be strict and burdensome as existing operators must receive prior approval by the state-run Hellenic Gaming Commission and pay a high compensatory fee for the privilege.
The decision on whether to approve the transformation of a disused Athens airport into a casino is expected to be made on January 29.
Property developer Lamda wants to spend €8bn converting 620 hectares of wasteland at the former Hellenikon airport into homes, hotels, a yachting marina and a casino.
Greece's Council of State is expected to sign off on a presidential decree to build the resort after which time the government will be able to issue a licence for the casino along with building permits.