By
Lewis
- 24 January 2019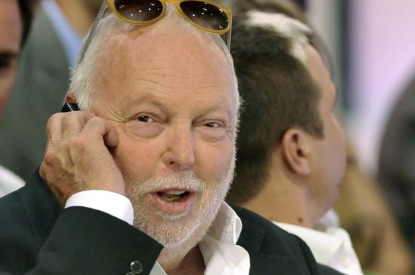 Andrew G. Vajna, the head of the Hungarian National Film Fund and the Hungarian-American film producer behind various blockbuster hits including Rambo and Terminator, passed away in his Budapest home at the age of 74 following a long illness on January 20th. Hollywood stars, Hungarian actors, celebrities, his wife and even the Hungarian Prime Minister said farewell to him on social media.
Mr. Vajna leaves behind a considerable investment empire, prompting speculation from the pro-government media in Hungary that investors will begin competing for the government advertising contracts held by Mr. Vajna's media outlets, as well as the casino concessions for land-based and online operations. Mr. Vajna owned 11 television stations, three daily newspapers, one radio station, five casinos and was co-owner of the Korda Studios film-studio complex located outside Budapest.
In 2014, the Vajna-owned company Las Vegas Casino Ltd. won government concessions to run all five casinos permitted to operate in Budapest and surrounding Pest County. Las Vegas Casino generated after-tax profit of 7.3 billion forints (23.6 million euros) in 2017, up from after-tax profit of 6.5 billion forints in 2016, 6.1 billion forints in 2015 and 3.1 billion forints in 2014. In May 2017, a subsidiary of Las Vegas Casino began operating the first Hungary-based online casino after the country's National Tax and Customs Authority (NAV) awarded the Vajna-owned company a seven-year license to conduct such business activity without calling an public tender.