By
Phil
- 10 January 2019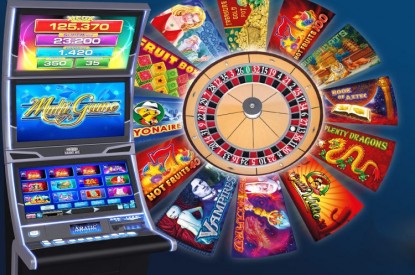 Amatic Industries is set to raise expectations with a firework of innovation at the forthcoming ICE that will take place between February 5 to 7 at the ExCel Centre in London.
Amatic Industries is recognised as the Multi Game company with over twenty five years of experience. All the Amatic games have been developed in-house – a policy that has enabled Amatic to set Multi Game standards in the global gaming industry.
Every year Amatic releases a multitude of new games to the industry in London and the ICE 2019 will be no exception. Great care, detail, attention and focus have flowed into these games – that promise to raise the hearts of players with their new ideas, graphics and features. These are driven by the Hardrox platform to guarantee the display excellence.
The Amatic team has always ensured that their Multi Games are housed in the most exquisite and secure cabinets possible. Style and elegance are the hallmarks of Amatic's gaming machines. Look forward to seeing brand new future-proof cabinets. All will be revealed at the ICE in February.
As every year, the Amatic team will be there in force to give detailed information on the MULTI GAME solutions and new gaming machines. Two other major corporate pillars of Amatic Industries will also be housed on the stand: the Roulette Grand Jeu 24HX automated roulette and the Amanet online gaming solutions.
The reputation of the Roulette Grand Jeu 24HX speaks for itself. In Spain alone Amatic has sold more than 1,200 of these automated roulettes so far. Amatic`s attention to design, quality, security, reliability and just to every single detail are a few reasons of this success story. In its standard version, the Grand Jeu provides space for up to 8 players around the table. Each player has its own gaming terminal equipped with a brilliant 24" Full HD monitor that provides all necessary statistics and graphics in pin-sharp quality for increased comfort. The Grand Jeu is also available in a flexible version – with the Solitaire electronic roulette wheel and an individual number of connected Satellite terminals.
Amanet online gaming remains the fastest growing pillar of Amatic's business. The combination of well-known land-based games and new games especially developed for the online market gives players an extensive choice. The number of jurisdictions that have approved Amanet games continues to rise. All games are in HTML5 format, meaning that they can be played on all possible devices.