By
Lewis
- 18 July 2014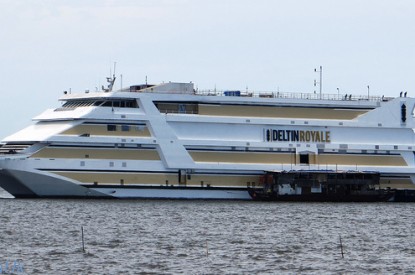 Indian businessman, Jaydev Mody, whose Delta Corporation operates as fleet of casino ships, including India's biggest floating casino, the Deltin Royale, is looking to expand in the land-based sector. Having initially bought and operated the Deltin Jaqk, Mr. Mody expanded the business with the Caravela gaming ship, which later became the Deltin Royale, which is often present on the Mandovi River. Currently, Mr. Mody claims a fleet of three ships that constantly run casino operations across India's waterways.
In order to help facilitate the immense demand for gaming in India, Delta Corp. has diversified its investments to include hotels and resorts. The company currently operates three hotels that provide accommodation for its gambling clients. However, Mr. Mody has expressed his dislike towards hotels, though he admits they are an essential part of the overall service. He has been quoted as saying "I hate the hotel business, but you cannot separate the two."
Delta's most recent project is a casino-hotel in Daman, which will feature a lavish casino spread over a large gaming floor and 176-room hotel. The company is expecting great results from the casino and hope to build on this momentum to expand business further.
Mr. Mody has one eye set on the far East Indian state of Sikkim, where plans for similar facilities are to be announced imminently. Once the opening of Deltin Daman Casino proves fruitful, Mr. Mody intends to head overseas to Sri Lanka where another casino is on the agenda.