By
Phil
- 18 December 2015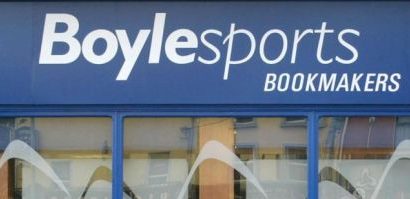 EveryMatrix is proud to announce the launch of Boylevegas.com, the latest BoyleSports brand introduced to the market.
BoyleSports is the most successful independent bookmaker in Ireland with over 200 shops all over the country. Determined to keep a high level of quality and unrivalled user experience throughout its gaming websites, BoyleSports delivers a diversified range of products that now include the EveryMatrix software platform.
Boylevegas.com takes advantage of EveryMatrix's latest API technologies, which integrate GamMatrix – our gaming management platform – and the CasinoEngine that delivers gaming content from major vendors, including NetEnt, Microgaming, IGT, and Realistic Games.
"With new bonus functionality and the access to a much larger range of content, this deal with EveryMatrix provides us with a strong platform to significantly grow our games offering over the next 12-18 months." said Patrick Thornton, Head of Gaming at BoyleSports.
BoyleSports created their own branded front-end mobile first design, whereas EveryMatrix's APIs have been integrated to access and deliver the casino gaming content and bonus management system.
"We are thrilled that EveryMatrix platform has been chosen by BoyleSports. This proves our gaming solutions are flexible, reliable and ready to be carried out to millions of players." commented Ebbe Groes, Chief Executive Officer of EveryMatrix.
GamMatrix is a highly flexible gaming management and payment processing platform, and has a highly sophisticated role handling and auditing system, while CasinoEngine – with over 2,000 casino and live casino games from top providers – is the biggest content aggregator currently on the market.