By
Phil
- 24 November 2014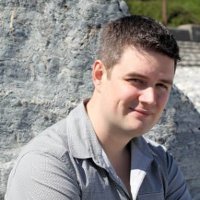 Microgaming announces the launch of a brand new software feature for the MPN – Fun View.
Fun View is the industry's first online poker table designed for today's widescreen devices. It features high resolution 3D-rendered graphics, clearer fonts, chips and cards, and a slew of new features for both casual and experienced players.
Players can choose from over 100 avatars to display at the tables, including characters from some of Microgaming's popular casino games, such as Thunderstruck II, Immortal Romance, and Fish Party. In addition, Fun View has a selection of beautiful backgrounds, including: Man Cave: A games room that any man or woman would treasure, with a poker table at the centre of the action, Vegas Penthouse: The top floor of a classy Las Vegas hotel, looking out over the bright city lights below and Zen Garden: A tranquil outdoor setting for the poker player who needs more peace in their life.
Players can change backgrounds and avatars any time they choose with the click of a button.
"We've spent a great deal of time in the past few months laying the groundwork for an exciting year ahead," said Alex Scott, Head of Poker at Microgaming. "In 2015 we'll be revitalising the look and feel of our software across all of our platforms to ensure that players have the best experience possible when they play on the MPN."
Fun View is live with Betsson Group, who operate the Bets10, Betsafe, Betsson, Dhoze, NordicBet, and TrioBet poker rooms on the MPN. Betsson Group are running a 'public beta' of the product, during which players are encouraged to submit their feedback to their poker room for consideration.
"Fun View is a great example of how we work collaboratively with the team at Microgaming to create and develop new software features, and enhance the user experience," added Christopher Hirst, Head of Poker at Betsson. "We believe Fun View is a great addition to the MPN and we look forward to receiving player feedback over the coming months."
Once the public beta of Fun View is complete, the feature will be released to all poker rooms on the MPN in early 2015.