By
Lewis
- 27 September 2021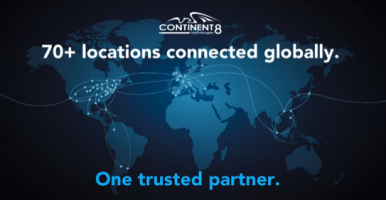 Continent 8 Technologies has achieved Microsoft Silver Partner status as part of the Microsoft Partnership Network programme, allowing it to further strengthen its cloud offering to operators and suppliers in the industry.
The network allows for companies to undergo various tests and close scrutiny to ascertain their ability to deliver high-quality software, solutions and support based on Microsoft technologies. Continent 8 has achieved Silver Partner status for two competencies: Datacentre and Application Development.
To achieve this status, the company completed official training tracks and exams, as well as having to meet various performance requirements. In obtaining Silver Partner status, Continent 8 is now considered part of a group of Partner Network members that have "proven expertise in delivering quality solutions", according to Microsoft.
Justin Cosnett, Chief Product Officer at Continent 8 Technologies, explained: "Our cloud offering continues to develop, and I'm delighted that Continent 8 has joined the Microsoft Partner Network having achieved Silver Partner status.
"A big thank you to the team involved in obtaining this accreditation. The certification acknowledges our proven expertise in delivering quality cloud solutions to our customers."
As a result, Continent 8 will augment its existing cloud offering with Microsoft Azure Stack, initially offering Azure Stack HCI. This will allow partners to refresh their virtualisation host using a hybrid and hyperconverged solution integrated with Azure. The solution will be live in the coming weeks.
This strategic partnership forms part of Continent 8's commitment to be the leading multi-cloud solutions provider to the global gambling industry, which comprises its Public and Private cloud offerings globally, as well as hyperscale solutions.
Michael Tobin, Founder and CEO of Continent 8 Technologies, added: "Achieving Silver Partner status with Microsoft is a strategic step for Continent 8 and forms part of continued efforts to be the leading multi-cloud solutions provider to organisations in the global gambling industry."