By
Phil
- 29 October 2020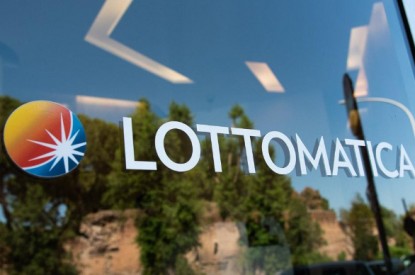 The Italian Judicial Authority has launched an investigation into alleged misconduct by four current employees at International Game Technology's Lottomatica Holding, two former employees and people close to them, aimed at gaining unauthorised access to Lottomatica's systems in order to identify and redeem four winning scratch-off lottery tickets.
They are believed to have amassed winnings of €24m with wins including two winning €5m tickets purchased in 2015 in Milan and Brescia. Other tickets included two €7m winning tickets bought in 2017 in Foggia and in 2019 in Cremona.
The financiers of the Special Currency Police Unit of the Guardia di Finanza, delegated by the Public Prosecutor's Office of Rome, have arrested 12 people who are being investigated for aggravated fraud, abusive access to computer systems, receiving stolen goods and the self – laundering of illicit capital. Lottomatica has itself collaborated in the investigation.
The suspects accessed information to identify the highest-value winning tickets and which retailers they were located at. They found out the date and place of delivery and purchased them through friends and family. The internal code of ethics bans employees from participating in games and lotteries.
The family members kept a share of the winnings for themselves and then transferred the remaining amounts to the bank accounts to the employees and former employees involved.
The probability of winning the Super Cash tickets worth €7m was one in 15,840,000 tickets, whilst the chances of winning the Maxi Billionaire tickets worth €5m was one in 9,360,000 tickets.
A spokesperson at IGT said: "IGT takes this incident extremely seriously, and has, since the beginning of the investigation, fully cooperated with the Judicial Authority in order to facilitate the investigation into the alleged misconduct and fully protect the integrity of its games and the interests of its customers. As a precautionary measure, the Company suspended the four employees as soon as it was aware of the investigation.
"IGT has dedicated considerable resources to support the Judicial Authority, conduct an internal investigation and fully evaluate the situation. IGT has also taken prompt measures to thoroughly review its internal systems and processes designed to prevent criminal and fraudulent activities and further its state-of-the-art protections.
"IGT is dedicated to meeting its obligations to its regulators as well as its customers, and remains focused on ensuring its business is conducted at the highest levels of integrity," it added. "The company is continuing to engage authorities with full transparency to assist in their ongoing investigation into this alleged misconduct."