By
Phil
- 12 April 2018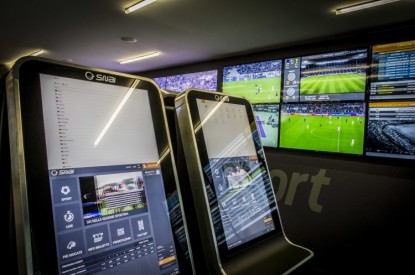 Playtech has bought a 70.6 per cent stake in Italian gaming and betting operator Snaitech for €846m with Playtech expecting to make mandatory takeover offer for all the remaining shares in Snaitech by the fourth quarter of 2018.
Snaitech , which was founded via the merger of Snai Spa and the Cogemat group in late 2015, has headquarters in Milan, Porcari and Rome and operates 600 points of sale located throughout Italy, offering 60,000 slot machines and more than 10,000 Video Lottery Terminals.
The deal creates a major vertically integrated retail and online Italian gaming business with material earnings accretion.
Completion of the initial acquisition is subject to certain regulatory and shareholder approvals and is expected to take place in Q3 2018, with the overall transaction expected to complete in Q4 2018.
Mor Weizer, Chief Executive Officer of Playtech, said: "The acquisition of Snaitech represents the continuation of our strategy to invest in leading retail brands in fast growing, regulated markets. The acquisition delivers the Board's strategic objective to improve the quality and diversification of Group revenue, whilst delivering exposure to high growth end markets, by utilising the strength of Playtech's balance sheet."
"Playtech has always been at the forefront of its industry and the acquisition offers the opportunity to create a vertically integrated B2B2C operator in Europe's largest gambling market, delivering significant value to shareholders," he said.
Fabio Schiavolin, Chief Executive of Snaitech, said: "The combination of Playtech's technology and experience in Italy with Snaitech's powerful brand mean we will be better able to capture the online opportunity in the fast growing and dynamic Italian market."
Snaitech also operates the website,www.snai.it, which offers a vast range of gaming and entertaining services including all online products: sport and horse racing betting, poker cash and poker tournament, sport pari-mutuel, bingo, lotteries and number games, virtual sports.
It owns three race tracks,two in Milan,San Siro galoppo and La Maura trotto, and one in Tuscany in Montecattini Terme, Sesana trotto.
In 2017, Snaitech generated revenue and EBITDA of €890m and €136m, respectively. The deal will be funded by Playtech's existing cash and new debt, and it is expected to deliver cost synergies of €10m.