By
Phil
- 17 November 2022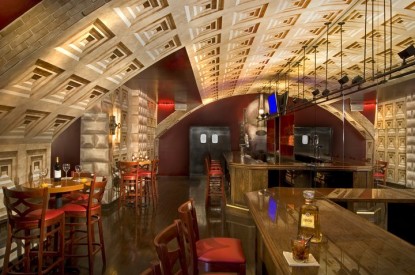 Having opened two extremes of sports betting in the United States, Elys Game Technology, Corp. is finding that small can bring big business too.
The company's third quarter results were buoyed by business big and small stateside with small and large retail platform architectures at Grand Central Restaurant Bar and Sportsbook and Ocean Casino Resort which helped grow the company's Multigioco B2C operation by 19.4 per cent from $8m to $9.6m.
In addition to signing new agreements in both Ohio and Maryland, Elys' first large venue deployment reached new milestones through Q3-2022 as the all-new The Gallery Sportsbook at Ocean Casino Resort opened on July 1, 2022. Additionally, the company remains optimistic regarding the launch of the new CBE-JV model in Washington, DC at the Cloakroom Gentlemen's Club in DC. The new application model is expected to simplify engagement and sportsbook installation for restaurant and bar owners and expand our footprint in DC rapidly with this new standardized onboarding format for small sportsbook establishments.
European operations achieved a net profitable position of $0.3m for the nine-month period with additional locations to open through Q4.
Michele Ciavarella, Executive Chairman of Elys Game Technology, said: "The road map we set out in 2016 has come full-circle with European operations streamlined and returned to profitability through Q3-2022 with substantial headroom for continued growth of revenue and earnings through 2023. Our US strategy has also proven to be a tremendous success with the real-money deployment of both our small and large retail platform architectures at Grand Central Restaurant Bar and Sportsbook and Ocean Casino Resort, respectively. These two extremes of the retail distribution channel put Elys in league of its own as a key B2B provider for land-based business ventures and casinos throughout the growing and developing regulated US sports betting market. Indeed, the success of Grand Central as a proof of concept gave Elys an early mover advantage in the small business sector, which we expect will be adopted by numerous states across the US as the market develops in the years ahead. Taken from posted results at Grand Central, not only is the model successful, but it could also represent a strong driver for local economic development and as a complementary customer acquisition draw for core business sales such as food and beverage."
Mr. Ciavarella continued: "Elys has also advanced the build-out of its US digital solution to provide sportsbook technology and services for industry giant Lottomatica for a potential launch in Q1-23. We are very excited to go up against the major US mobile operators with our powerful Elys Gameboard technology on the back of Lottomatica' s robust market strength. Apart from our core strengths in the US retail channel, this digital distribution will round out Elys' full suite of sportsbook technology in the US and leverage the market knowhow we have developed in the regulated Italian market for the past 20 plus years."
In terms of Italy, Interim CFO of Elys, Carlo Reali, said: "Both our online and retail channels continued to grow under our streamlined Multigioco operations. During the quarter ended September 30, 2022, Multigioco has currently deployed approximately 44 of the 100 operating rights obtained in January 2022 and we are on pace to open the remaining 56 before the end of Q1-2023. Our online betting revenue grew in Q3-2022 by approximately $0.9m over Q3-2021 and our land-based revenue more than doubled to $0.7m off of a low of $0.2m in Q3-2022 over Q3-2021 reflecting the re-opening of locations closed due to COVID. Commissions paid to agents represented 4.1 per cent of turnover compared to 3.7 per cent, due to initial promotional activity on launching the first 30 of our recently acquired 100 location rights."
Mr. Reali added: "We are highly optimistic that our high-margin Virtual Generation virtual sports products, that are currently are undergoing ADM certification, are on pace to launch throughout the regulated Italian market and our Odissea team is fine-tuning products to obtain certification approval and being readied for a mid-2023 launch. Our VG product will add a significant boost to our operating profit as we enter the €3bn Italian market with a proven, totally revamped and highly competitive product. Based-on or anticipated mid-year launch, our objective is to capture 20 per cent of the $3bn Italian market that in the initial launch period, and could result in combined accretive earnings of approximately €1m and a combined additional growth in 2024 of up to €5 million for third party customers at full implementation and an additional €1.6m through our proprietary Multigioco network in the first 6 to 12 months from the launch date in mid-2023.