By
Phil
- 19 June 2017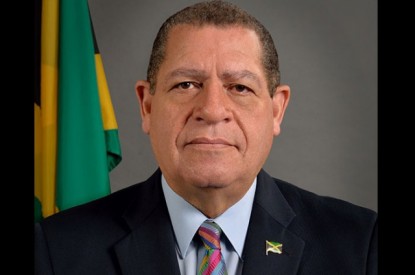 The government of Jamaica wants to fast-track the regulation of online gambling, according to officials at the Caribbean Gaming Show and Summit.
Jamaican officials confirmed that they want online gaming regulation pieced together before the merger of the country's gambling regulators; the Betting Gaming and Lotteries Commission (BGLC), the Jamaica Racing Commission, and the Casino Gaming Commission.
They are set to be combined into a single entity; the Jamaica Gaming Commission by the end of the year.
In a key note speech a the summit, Minister of Finance and the Public Service Audley Shaw said: "Due to the expanded use of technology and the need to facilitate the growth of the industry, we, as a Government, have decided to fast-track legislation for interactive/online gambling ahead of the merger of the Commissions. Already we have seen a growth in the mobile betting market, with a few local punters and Caymanas Track Limited offering text betting."
He added that the merger would better position Jamaica to take advantage of the 'emerging product offerings that now characterise the global landscape.'
Minister of Tourism, Hon. Edmund Bartlett, added: "Our legislation will be seeking to advance our gaming to ensure that we are offering what is being offered around the world, and even better, so that we can attract more people, because tourism is our main industry. This will give us more than a fighting chance to compete with rival jurisdictions."
The last 12 months has seen the Casino Commission meet with two large international investors, which are now advanced in the preparation of their applications for Integrated Resource Development status.
"With these developments, there is a lot of optimism for the growth potential of the gaming sector," Mr. Shaw said.
Over the last year the gaming sector generated J$111.25bn, marking a 21 per cent increase in revenue from the year previous.
The lottery sector accounted for J$36.8bn whilst sports betting generated J$10.04bn, up ten per cent on last year.
Mr. Shaw said: "While we are encouraged by the enormity of these numbers, we recognise, however, that unscrupulous individuals would want to tap these revenues to fund their illegal activities. This is why the government, through the regulator, increased its surveillance of the industry, and will extend all the resources necessary to clamp down on illegal gaming. There is still a lot of work to be done to increase the level of compliance in the industry, but I am sure, having witnessed the fallout of de-risking themselves, operators are now taking steps to improve their own mechanisms to this end."
Related Stories