By
Phil
- 5 December 2016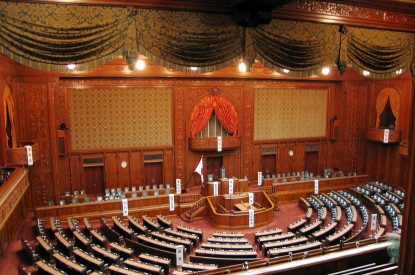 Brokerage firm Sanford C. Bernstein believes that an integrated casino resort could be fully operational in Japan by 2023 if the new laws needed to regulate are approved in the next few weeks.
That prediction follows approvals by a committee from the Japanese House of Representatives who passed the Integrated Resort Promotion Bill on Friday.
The legislation was approved in the lower house committee with support from a coalition between the ruling Liberal Democratic Party and the opposition party Nippon Ishin no Kai.
Analyst's Vitaly Umansky, Zhen Gong and Yang Xie said: "The first casino likely would not open until 2023. We would not envision temporary casinos being authorised as has occurred in some US regional markets. If the enabling bill passes, the next step would be to move forward with further legislation as there is a two-step process in the casino legislation. The further legislation would need to be fully drafted and debated in 2017 (or could slip into 2018 depending on scope, debate and other pressing matters). After legislation is passed and regulations are developed, the selection process would occur.
"The bill could pass the full House without Komeito support however; Prime Minister Abe may be reluctant to push a bill through if general consensus is not achieved. If passed [in the lower house] the bill would then move to the upper chamber of the Diet. The bill would need to be passed by both chambers prior to the end of the current legislative session on December 14," they added.
The lower house could vote on the bill to regulate casinos this week as the Japanese parliament ends on December 14.
The Brokerage firm believes that further legislation could be 'fully drafted and debated in 2017'.
"The devil will be in the details of what the industry structure would be: number of casinos, locations, locals-limitation rules, junket usage, tax rates, investment size and criteria ownership structure and foreign ownership, etc. Full clarity would likely not be evident until 2018," it said.
Liberal Democratic Party legislator Takeshi Iwaya said: "We are not thinking at all about creating casinos alone. We are thinking of complex entertainment facilities."
Whilst there is still a long way to go in a short space of time, shares in Japan's pachinko operating sector have already soared. Niraku GC Holdings surged by 139 per cent following the approval whilst shares in Dynam Japan Holdings grew by 44 per cent.
Related Stories