By
Phil
- 15 May 2020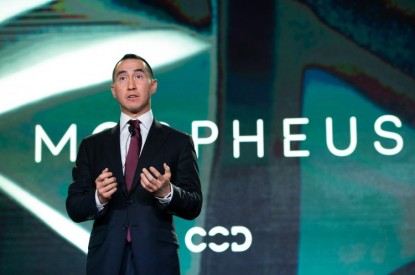 Despite its Q1 revenues being savaged by the effects of the COVID-19 pandemic with a US$364m loss, Melco Resorts has said it won't be pulling out of the race for an integrated resort in Yokohama like rival operator Las Vegas Sands.
Revenue was down 40 per cent across the board to US$964m, with EBITDA down 82 per cent to US$75m.
Melco's Chairman and CEO, Lawrence Ho said: "We've been working on Japan for a very long time, 15 years, and we continue to think that outside of Macau, Yokohama remains the most attractive IR destination.
"Even with COVID, our local teams have continued to engage with the Yokohama officials and authority. Ever since Yokohama declared its candidacy, we have said that we are Yokohama first and we'll continue to do that.
He added that in terms of the legislative framework: "Nothing has been changed in the last year or two so I can't speak to that. I can't speculate why LVS is not pursuing the opportunity. Japan continues to be a core focus for us. We believe our focus on the Asian premium segment, a portfolio of high-quality assets, devotion to craftsmanship, dedication to world-class entertainment offerings, market-leading social safeguard systems, established track record of successful partnerships, culture of exceptional guest service, and commitment to employee development puts Melco in a strong position to help Yokohama realize the vision of developing a world-leading IR with a unique, Japanese touch."
Melco President Evan Winkler highlighted there was though a concern over the ten-year licence.
"I think if you took the perspective that at the end of the 10 years your resort might go away, it would obviously change your investment dynamic," he said. "But we've operated in markets, and we're operating in one now, where there is technically a finite life to a license. And what we've found is if you're a good partner to the government and do a good job in terms of resorts, CSR and other things that we do very well, your expectation is that the license would perpetuate.
"So you will have a longer horizon than the end of the license when you look at the investment and I think that's consistent with how we view Japan, which is a market that we want to be in for the long term."
The level of investment into the Japanese IR certainly won't be falling due to Sands pulling out.
Mr. Ho explained: "For a Tier 1 location like Yokohama $10bn is still the target because at the end of the day, given the site and the size of the site and just to build out the GFA will cost that much. And also given Yokohama is going to be so close to Tokyo. I do think that even though there's less competition right now the national government is going to be expecting a – really a best possible bit. So I think in any case, whether there's more competition or less competition, it's still around the same price tag."
Melco was also staying committed to its planned investment into Macau.
"Melco remains committed to its global development program. Construction on the expansion of Studio City is progressing," Mr. Ho said. "Upon completion, it will offer approximately 900 additional luxury hotel rooms and suites, one of the world's largest indoor/outdoor water parks, a Cineplex, fine-dining restaurants and state-of-the-art MICE space. In Europe, we are developing City of Dreams Mediterranean, which, upon completion, will be Europe's largest integrated resort with 500 luxury hotel rooms, a 1,500-seat amphitheater and approximately 10,000m2 of MICE space."
Geoff Davis, Chief Financial Officer, said: "We've taken advantage of this time to get some projects done. We've got all new carpet and all the ceilings painted done a lot of work in the casino. When people do come back, they're going to come back to a brand new casino, which we're really excited about. The place is polished up and ready to go. And we also got a great approval for our water park, which will start. And then the Phase 2 project is well underway. We're doing a lot of piling and a lot of activity going on the construction site. So we're really excited about how Phase 2 is coming along and that's going to be a great addition to Studio City."