By
Phil
- 29 January 2018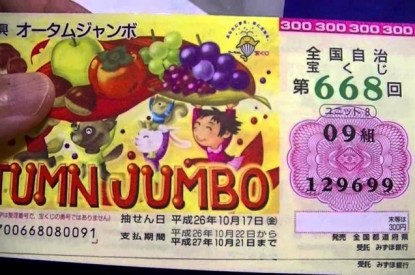 As it looks to improve its lottery sales, Japan's Internal Affairs Ministry has confirmed that tickers will be able to be bought online by October.
Internal Affairs Minister Seiko Noda wants the online ticket sales to attract 500,000 users in its first six months.
Players will be able to buy tickets for the popular Jumbo Takarakuji series, which are sold five times annually and offers a prize of ¥1bn, as well as regular Takarakuji tickets and the Numbers and Loto series.
Sales of lottery tickets have been declining in Japan from a high of ¥1.1tn in 2005 to sales of ¥845bn in 2016.
Currently around 93 per cent of tickets are bought from small kiosks by train stations, which operate limited business hours. Online sales are seen as a solution making them available around the clock.