By
Phil
- 6 August 2020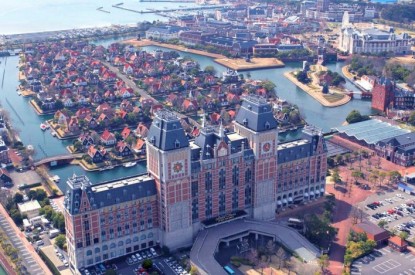 Japanese casino hopeful Oshidori International has said that the withdrawal of French casino operator Groupe Partouche will not affect Oshidori's efforts to take part in the bidding for an Integrated Resort casino in the Nagasaki Prefecture's casino resort program.
Oshidori International wants to develop an IR project at the Huis Ten Bosch theme park in the city of Sasebo.
A spokesman for the Hong Kong-listed company said Partouche and Oshidori had only reached a preliminary agreement on a potential collaboration, but that further discussions had shown, however, that due to different visions and strategies no opportunities for cooperation had opened up.
The statement said: "As the discussion was at a very preliminary stage and both parties were not involved in actual collaborative efforts that resulted in a definitive agreement, Oshidori does not believe that such termination will affect the company's offer to Nagasaki or pose a threat.
Partouche stated: "Partouche Group confirms that it has terminated its partnership with Oshidori International Holdings Limited for its Integrated Resort project in Nagasaki, Japan, since 19 May 2020. Partouche Group remains attentive to the evolution of IR's development projects and remains interested in having the opportunity to participate in one of them."