By
Phil
- 9 February 2021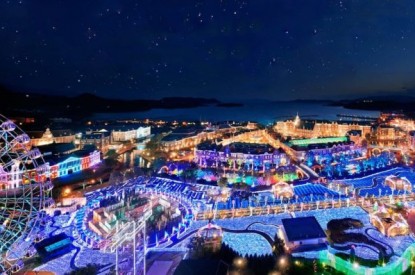 A consortium made up of The Niki of Japan and the Chyau Fwu Parkview Group has presented itself as the fifth candidate for a casino licence for the Japanese coastal city of Nagasaki.
Nagasaki Vice-Governor Ken Hirata wants the project at the Huis Ten Bosch theme park in Sasebo city to see an investment of between US$3.2bn to US$4.2bn.
The Niki is a division of Niki Club, which previously ran NIKI Resort, a nature resort located in Nasu, whilst Chyau Fwu (Parkview) Group is part of Taiwanese construction company Chyau Fwu, which has experience in MICE and is currently building a ski resort in Hokkaido's Niseko.
The consortium stated: "THE Niki and Chyau Fwu (Parkview) Group announces we will apply as an operator for a Kyushu-Nagasaki integrated resort. We will propose to build a Super Smart Community that makes full use of cutting edge technology, centered on an IR in Sasebo city, and spreading to Omura Bay. We aim to become the model case for a regionalized IR in Japan. THE NIKI (Japan) & Chyau Fwu (Parkview) Group team will work with local influential companies in Japan and we are confident that we are the core to realization and success of a Kyushu-Nagasaki IR."
It will face competition from four other partnerships for the Nagasaki licence. French casino operator Partouche and Japanese energy company Pixel Companyz, who would work with renowned architect Paul Steelman to design their project. Casinos Austria International has said its project could include a Viennese Philharmonic Orchestra as a permanent fixture. The casino spa would have a special emphasis on state-of-the-art medical treatment.
Hong Kong-listed Get Nice Holdings, former operator of the Macau's Grand Waldo, has teamed up with Japan's Current Corporation for an IR featuring 'hotels, casinos, restaurants, shops, entertainment facilities and convention centers with approximately 400,000 square meters total floor area.'
The fourth candidate is a partnership between Oshidori International Development Godogaisha, a Japanese company, and US operator Mohegan Gaming & Entertainment.
The process will now see the five operating groups whittled down to three by mid-March with the aim of naming the chosen operator by August.
Caption: Huis Ten Bosch theme park in Sasebo city