By
Phil
- 24 March 2021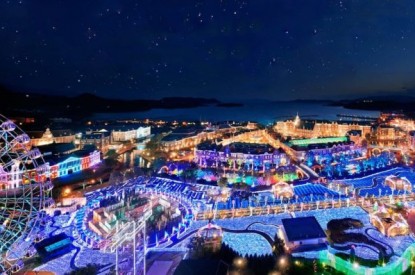 Nagasaki's three chosen consortiums to go through to the next round for the race to land a licence for an Integrated Resort casino have been told they will not be allowed to bid for a licence in any other Japanese prefecture.
Casinos Austria International, Oshidori International/Mohegan Gaming and a consortium made up of The Niki of Japan and the Chyau Fwu Parkview Group have all made it through to the next round of Nagasaki's partner-selection process as the prefecture looks to land a licence for an Integrated Resort casino. But all have now been told it's Nagasaki or bust.
Only three licences are up for grabs in Japan's first wave of licensing with Osaka, Yokohama and Wakayama so far joining Nagasaki.
The authorities there have said: "Any investment company that will hold a five per cent or more share in a firm formally progressing in the IR proposal process cannot be an investment company for another concurrent bid in a different IR development and operation public tender in Japan."
The three entities ware due to take part in a 'competitive dialogue' with the selectors with a probity test on their suitability to take place in May. In June they will present all the necessary documents for their bid with August the likely month for an announcement for who has won the race.
Nagasaki Vice-Governor Ken Hirata wants the project to be developed at the Huis Ten Bosch theme park in Sasebo city with an investment of between US$3.2bn to US$4.2bn.
Of the remaining bidders, Niki is a division of Niki Club, which previously ran NIKI Resort, a nature resort located in Nasu, whilst Chyau Fwu (Parkview) Group is part of Taiwanese construction company Chyau Fwu, which has experience in MICE and is currently building a ski resort in Hokkaido's Niseko.
Casinos Austria International has said its project could include a Viennese Philharmonic Orchestra as a permanent fixture. The casino spa would have a special emphasis on state-of-the-art medical treatment.
Oshidori International Development Godogaisha, a Japanese company, and US operator Mohegan Gaming & Entertainment have teamed up for the remaining bid. They said they would collaborate in developing a world-class integrated resort, and also in creating a dynamic community for Nagasaki to become a premium travel destination and a premier residential choice.