By
Phil
- 20 December 2017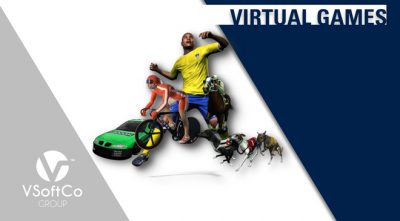 Lottery and instant win platform provider Twelve40 has entered into a multi-year software agreement with specialist virtuals development company VSoftCo.
The partnership will see the Twelve40 platform integrate VSoftCo's complete portfolio of games and virtual football content, including the developer's new market leading league and single game formats, as well as its innovative new Spot the Ball game.
Additionally, the integration will see the deployment of the complete portfolio of Linked2Win Instant games which has recently been integrated onto VSoftCo's remote gaming server.
Nigel Renouf, Business Development Director (B2B–B2C Lottery & Game Content) at Twelve40, said: "This strategic partnership supports our vision to empower our clients with a range of exciting content and gaming entertainment to complement our lottery offering.
"It underlines that we are executing on our objectives and expanding our game portfolio with world-class content.
"In the case of VSoftCo, I am particularly excited with the content and its applicability to provide complementary revenue streams to a number of our clients, and I believe this will be a hugely beneficial partnership for both Twelve40 and VSoftCo."
Simon Westbury, Chief Commercial Officer of VSoftCo said: "I am delighted to have secured this partnership with Twelve40. We are partnering with a platform that provides a cutting edge and agile solution to lottery operators globally. Additionally, this partnership continues a very strong growth period for VSoftCo in 2017, and we look forward to working with Twelve40, who have demonstrated the versatility of their platform when delivering a bespoke gaming solution to different partners in differing geographical regions."
The deal further extends the content offered via Twelve40's platform solution, having signed an agreement to integrate Pariplay content in November 2017.
Twelve40 delivers a turn-key lottery and instant win gaming solution that offers unparalleled flexibility and speed to market, powering operators worldwide including the AfroMillionsLotto and the gaming provider Lotto System in Mexico.