By
Phil
- 26 April 2018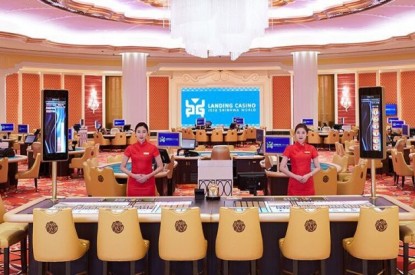 Landing International has smashed its five weeks of operating the casino at its Korean resort Jeju Shinhwa World with GGR reaching HK$650m (US$82.8m).
Rolling chip volume came in at HK$16.2bn for the quarter although the casino's figures were only relevant from its opening on February 25 to the end of the financial quarter on March 31, covering just short of a five week period. Non-gaming revenue for the three months came in at HK$320m. Perhaps even more pleasing was the fact that the resort has attracted over 100,000 domestic and international visitors mainly from mainland China, Hong Kong, Taiwan, South Korea and Japan.
Landing relocated a licence at Hyatt Regency Jeju Hotel to begin operating its gaming floor at Jeju Shinhwa World.
"From the beginning of 2018 and following the opening of the first phase of Jeju Shinhwa World, the group has taken steps to ramp up its sales and marketing efforts. Among others, the group has entered into cooperation agreements with various travel agencies and online travel agencies in various key markets including mainland China, Hong Kong, Macau and Taiwan regions, Japan and Southeast Asia to leverage on their respective network to promote and market the resort to their customers."
Jeju Shinhwa World currently includes hotels Somerset Jeju Shinhwa World and Jeju Shinhwa World Marriot Resort and Jeju Shinhwa World Landing, offering 1,400 hotel rooms. It also includes a convention Centre, a K-pop themed zone called YG Republique, the Shinhwa Theme Park and a retail area called Shinhwa Shoppes.
Further elements to be added in the future include Shinhwa Water Park andanother hotel called Jeju Shinhwa World Shinhwa Resort. In around two years time the group expects to open aFour Seasons Resort and Spa and the Lionsgate Movie World theme park.