By
Phil
- 5 December 2017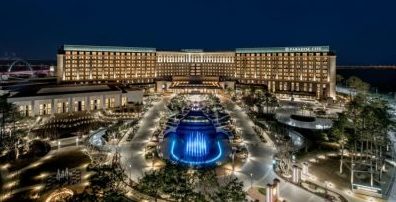 A healthy slot segment has helped South Korean operator Paradise Co to bounce back in November with GGR of KRW54.78bn(US$50.6m).
Gaming revenue increased by 3.9 per cent in November 2017 from KRW52.73bn (US$48.51m) for the corresponding month last year.
The company's slot revenue increased by 36.8 per cent to KRW3.47bn (US$3.19m) whilst the tables saw more modest growth revenue of 2.2 per cent year-on-year to almost KRW51.31bn US$47.2m).
The results are something of a turn around. Last month the foreigner-only casino operator posted net profit of KRW4.23bn for its third quarter 2017, representing a steep fall of 56 per cent from last year's third quarter.
Paradise operates four foreigners-only casinos in Walkerhill in Seoul, Jeju Grand on Jeju Island, Busan Casino in the south and Paradise City in Incheon, near Seoul.
For the year as a whole Paradise is now 9.1 per cent down although the cost of opening its biggest casino in Paradise City need to be factored into that.