By
Phil
- 1 February 2018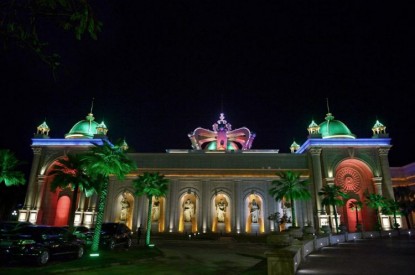 The US Department of the Treasury's Office of Foreign Assets Control (OFAC) has imposed sanctions on a criminal casino owner in Laos.
It said that Zhao Wei, a Chinese national, and the co-owner and director of Kings Romans Casino located within the Golden Triangle Special Economic Zone (GTSEZ) in Laos, is engaged in drug trafficking, human trafficking, money laundering, bribery, and wildlife trafficking, much of which is facilitated through the Kings Romans Casino located within the GTSEZ.
"The Zhao Wei crime network engages in an array of horrendous illicit activities, including human trafficking and child prostitution, drug trafficking, and wildlife trafficking. We are targeting key figures in this transnational criminal organization, which stretches from the Kings Romans Casino in Laos throughout Southeast Asia," said Sigal Mandelker, Treasury Under Secretary for Terrorism and Financial Intelligence. "OFAC is designating the Zhao Wei network as part of a broader strategy to disrupt the financial infrastructure of transnational criminal organizations that pose a threat to the United States and our allies."
Operating largely through the Kings Roman Casino, the Zhao Wei TCO facilitates the storage and distribution of heroin, methamphetamine, and other narcotics for illicit networks, including the United Wa State Army, operating in neighbouring Burma, which the President identified in 2003 as a significant foreign narcotics trafficker pursuant to the Foreign Narcotics Kingpin Designation Act. Since 2014, Thai, Lao, and Chinese authorities have seized large narcotics shipments that have been traced to the Kings Romans Casino.
All assets from Zhao's network have been frozen and Americans are prohibited from engaging in transactions with it.
Paul Bromberg, Chief Executive of Spectrum Asia, said: "In the long term, this is a good thing for Laos. It could give the government some kind of impetus to improve the regulation of their gaming industry. For now, I think Kings Roman would probably stay in operation."