By
Phil
- 4 August 2014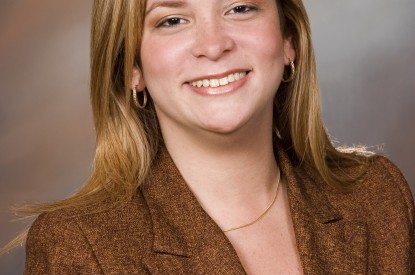 Gaming Laboratories International (GLI) has created a new dedicated unit within its Quality Assurance Department (QA) at its world headquarters in New Jersey.
The new Latin America QA and Technical Compliance unit will focus exclusively on GLI's support for regulators and supplier clients throughout Latin America and Spanish-speaking jurisdictions. GLI's Senior Director of Quality Assurance Diana Golda has been named to oversee the new unit. Longtime Technical Compliance staff member Maria Alessi has been named Manager of the dedicated team.
"There is a critical need for us as a company to deliver accurate and timely certifications and regulatory support for our Spanish-speaking clients in the region. We have been strongly committed to the gaming and lottery industries in Latin America for nearly two decades, and we will always do everything we can to provide the value, quality and services necessary for our clients to reduce risk and increase profitability. Establishing this new group fulfils on that promise," said Christine Gallo, Vice President of Technical Compliance & Quality Assurance.
"GLI is so much more than just testing, and with the creation of this Quality Assurance unit, we prove once again we are prepared to respond to the needs of Spanish-speaking suppliers and regulators. This unit is comprised of native Spanish-speaking personnel who speak the language and understand the culture and the needs of the region's jurisdictions," said GLI Director of Latin American Development Karen Sierra-Hughes.
"We are adding bandwidth to continue to deliver the highest possible quality in all our services. This includes training under the GLI University program, as well as consultancy for development of technical standards, two of the most requested services from regulators in the Latin America region. We look forward to continue supporting the Latin American gaming and lottery industry," she added.
GLI's Quality Assurance Department issues, on average, 4,200 certifications each month.
GLI will stage its Latin American Regulators Roundtable September 3 & 4 in Lima, Peru at the Casa Andina Private Collection Miraflores Hotel.