By
Phil
- 13 December 2019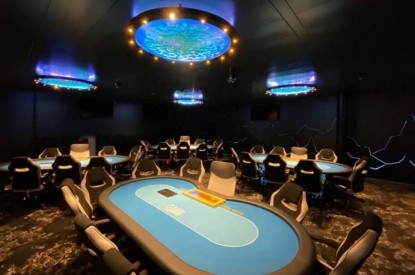 The Grand Casino Lichtenstein opened in Bendern on December 11 becoming the fourth and largest casino yet to launch in Liechtenstein.
It is located in the former building of the private clinic Medicnova in Bendern, which filed for bankruptcy in July 2018.
Under one roof, next to the casino, there is a hotel with 20 double rooms, a poker room and a restaurant with capacity for up to 60 guests. The gaming floor offers eight live game tables, including roulette, blackjack and punto banco.
The second phase is scheduled for completion in autumn 2020. Then casino and poker area will extend to 6,000 m² with an expected total of 150 employees. After completion of the second construction phase, 500 to 600 guests are expected daily. In contrast to the other casinos in Liechtenstein, the Grand Casino wants to specialize in poker. In the first phase six poker tables are available. In the long term, the casino should become an internationally renowned venue for poker tournaments.
CEO Reinhard Fischer said: "With 20 tables available daily and space for up to 60 tables for tournaments, Grand Casino Liechtenstein will be among the largest poker rooms in Europe in the future, with international tournaments with more than 500 participants. From now on, guests can enjoy the restaurant for up to 60 people, the hotel industry with 20 rooms and the casino. On the ground floor as well as on the first floor, two large bars ensure the well-being of the guests – and in the evening a player buffet is offered in the poker area."
For the coming year, a tournament with prize money of F1m (€920,000 euros) is already planned.
There are already three casinos operating in Liechtenstein: the casino in Ruggell, in Schaanwald and in Triesen. The start of construction for another casino in Schaan was granted in June. The opening is planned for autumn 2020.