By
Phil
- 30 November 2022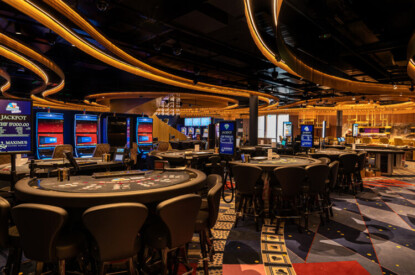 MCL-Resorts has decided to close its Casino Maximus in Schaan in Lichtenstein, which only opened on May 11.
Dieter Bettschar, MCL-Resorts AG Chairman of the Board of Directors, said: "Unfortunately, our expectations could not be met despite the greatest efforts and tireless commitment of the employees."
The move comes following the announcement that taxation will increase in 2025. The government has adopted the consultation report on the amendment of the Money Gaming Act and an amendment to the Casino Ordinance (SPBV). As a result of various model calculations, the government is proposing an increase in the minimum levy rate from the current 17.5 per cent to 27.5 per cent, taking into account the assumptions about the market potential, while at the same time increasing the maximum levy rate from the current 40 per cent to 60 per cent. The levy rate is to continue to be progressive.
The majority of the Group's 80 strong workforce will continue to be employed at other locations owned by the Group in Liechtenstein, namely in Bendern, Ruggell and Triesen.
The venue opened with two bars and 180 slots and 12 gaming tables spread over 1,300 square meters of space over two floors.
At the start of February, the Novo Swiss Group bought a majority stake in Casino Maximus from the German Schmid family. The group, which already operates Admiral Casinos in Ruggell and Triesen in the Liechtenstein casino market and holds a share in the Grand Casino in Bendern, has held 60 per cent of the shares through the group company Gryphon Management (FL) AG since the beginning of February this year. The other 40 per cent belongs to W-LI Holding AG, which also holds a stake in the Grand Casino in Bendern.