By
Lewis
- 1 June 2020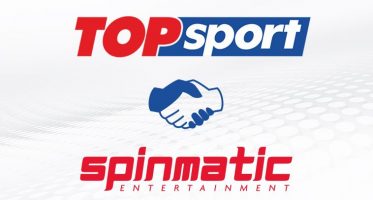 Spinmatic has signed a partnership with TOPsport, the largest gambling operator in Lithuania.
The deal will see Spinmatic reach Lithuanian gamblers through TOPsport online casinos and is part of Spinmatic's strategy to expand its scope of operations to countries across the world.
"TOPsport is extremely happy to start the partnership with Spinmatic," said Gintaras Staniulis, TOPsport CEO. "It helps us to strengthen our positions in Lithuania and Spinmatic starts to play a big role in it.
"We are happy to be able to offer our clients an even wider spectrum of different casino games and we hope that this partnership will take both TOPsport and Spinmatic really far."
"Thank you to Irmantas and Linas for their support on making this partnership happen in such a fast and easy way. For Spinmatic it is great to collaborate with TOPsport, having the possibility of offering our amazing video slots to players in Lithuania," added Adam Spisak, Spinmatic's Sales Director.