By
Phil
- 20 August 2018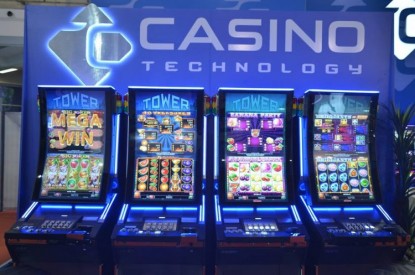 Casino Technology has reported 'massive installations' of Ez Modulo 27/27 and Tower slant top in 'tens of locations throughout major cities' in Macedonia.
Elena Shaterova, Global Sales Director at Casino Technology said: "Ez Modulo 27/27 offers the customers an enjoyable adventure with the full HD game suite Speed King, consisting of 40 most played and preferred titles from Casino Technology's game library. Thus we are delivering meaningful innovation and diversity to the operators".
The proven fascinating games of Speed King are available at locations in Bitola, Prilep, Resen, Debar. Amongst are favourite titles such as Duck of Luck, Coffee Magic and many more. They offer realistic graphics and high quality sound for excellent experience. Designed to attract players who seek high quality entertainment and amusement, are the fantasic animation and characteres in the Tower multigame.
Elena Shaterova, Global Sales Director at Casino Technology added: "The Tower slant top with 43" vertically curved monitor and 4K resolution provides personalised playing experiences and in the same time flexibility for operators. The machines stand out for their individuality."