By
Phil
- 1 March 2019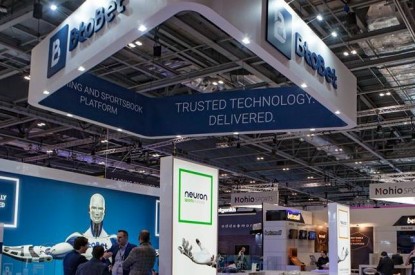 BtoBet has renewed its multi-year partnership with Betradar, maintaining their Gold Certification Status with the global leader in analysing and leveraging the power of sports data.
BtoBet first became a client of Betradar in 2016. Since then it has gained Betradar's Gold Certification status through the company's Partner Certification program, which recognises approved technology partners within the industry that have successfully integrated and utilise Sportradar's full-range of betting solutions, including Managed Trading Services (MTS).
Offering standalone platforms and services for the iGaming and sports betting industry, BetoBet utilises Betradar's comprehensive offering of data and betting products and services, including live betting, pre-match betting feed, virtual gaming, Live Channel Online and the signature all-in-one risk management and trading solution, Managed Trading Services (MTS).
MTS Managing Director, Paolo Personeni said: "We are very pleased to extend and continue our partnership with BtoBet. We have a very strong relationship with the team. Together with our sportsbook risk management activity through MTS, their platform solution delivers a very robust and flexible offering to the marketplace.
"Betradar and BtoBet are both currently working on a number of existing projects across Central Europe, Africa and LATAM. In regions where end users seek increased functionality from their sportsbooks, the combined approach from Betradar and BtoBet works to effectively provide a wealth of experience, knowledge and services that can deliver the best in practice solution to the market. We look forward to continuing to work with BtoBet across a number of new and existing opportunities."
BtoBet CEO Alessandro Fried said: "Betradar remain a trusted and reliable partner for BtoBet. Extending our relationship and building on the success that we have already achieved will undoubtedly create further growth opportunities for both companies. Maintaining our recognised partner status demonstrates our organisation's ability to work successfully with Betradar to deliver the most reliable turnkey solutions for sportsbook operators."