By
Phil
- 1 July 2022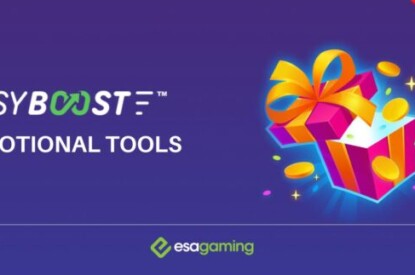 ESA Gaming, the innovative games provider, has released EasyBoost, its new suite of cutting-edge in-game promotional tools, designed to elevate the entire gaming experience for players.
The product is developed to increase engagement and further boost player loyalty, with the initial offering consisting of a Tournament and Money Drop option.
The configurable Tournament tool enables operators to create exciting competitions across different titles with variable points calculations and variable win criteria to reward players with customised prizes.
The Money Drops tool gives operators the capacity to drop random money prizes on players, with real-time notifications, boosting the in-game user experience and player engagement.
Coupled with ESA's pioneering EasySwipe games portfolio, EasyBoost significantly helps partners to cross-sell at lower cost and creates an unrivalled betting experience.
Thomas Smallwood, Marketing Manager at ESA Gaming, said: "We are absolutely delighted to be announcing the launch of our new product EasyBoost.
"Not only do our EasySwipe games enable to cross-sell at lower cost, but with EasyBoost™, we provide the best promotional tools embedded in a world leading, mobile-first gaming experience. With well-timed in-game messages and a mobile friendly UI for enhanced impact, the tools are out of the box and ready to be used. This product launch elevates ESA Gaming towards the top of the industry, further establishing ourselves as a true innovative games provider."