By
Lewis
- 27 October 2020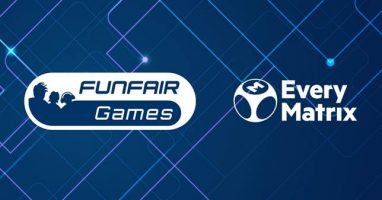 EveryMatrix's remote gaming server RGS Matrix has signed an agreement with new game studio FunFair Games. The agreement will enable FunFair Games to distribute its new multiplayer game content through RGS Matrix's server.
FunFair Games, formed out of the blockchain group FunFair Technologies, has a vision to develop a new genre of multiplayer games for a new generation of gambler. RGS Matrix's ability to quickly and cost-effectively develop support for these new multiplayer games and distribution potential were considered critical factors in finalising the deal.
Mathias Larsson, Managing Director of RGS Matrix, commented: "Although we've signed various RGS Matrix agreements to date, this one with FunFair Games stands out in its goal to introduce a new gaming vertical to the iGaming sector.
"This partnership has required industry-first features to be added to our RGS technology, demonstrating our adaptability as a studio partner and our commitment to effectively delivering the best, most innovative games content to our operators."
The deal will also see the FunFair Technologies brand distribute its existing portfolio of more traditional games, which had previously been available solely to blockchain players.
Lloyd Purser, COO of FunFair Games, added: "Working in crypto for so long, we identified a clear gap in the market for specific styles of simple, yet truly engaging multiplayer igaming content, so it was a logical decision to set up the new FunFair Games brand to pioneer that.
"We scoured the aggregator market for a partner who could support our needs, and RGS Matrix's excellent distribution and the ability to easily adapt their platform for our multiplayer games made it a clear winner.
"We're also keen to broaden the reach of our other games brand, FunFair Technologies, pushing the considerable content portfolio we've developed over the years. There's a lot more to come and we're excited to get our first games of this partnership to market. Make sure to watch this space!"