By
Lewis
- 5 May 2020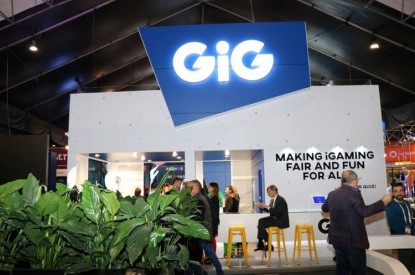 Gaming Innovation Group has reported Q1 2020 revenues of €31.1m and an EBITDA of €2.5m, marking a return to quarterly growth after four consecutive quarters with decline.
Richard Brown, CEO of GiG, explained: "GiG returns to top-line growth as a group for the first time in five quarters, and many of the actions we have taken in Q4 & Q1 will enable further cost savings, optimisation of the organisation and performance that will be a leaver to improved earnings in the second part of the year."
The report noted that revenues for the B2B segment in Q1 2020 were €12.7m (with EBITDA €1.3m), and revenues in media services were €8.2m (EBITDA €4.5m). Other operating expenses were €12.9m with the number of employees decreasing from 695 to 594 year-on-year.
Cash flow from operations in Q1 2020 was €8.1m and cash used in investing activities was €3.0m. Revenues for the B2C segment in Q1 2020 were €20.0m (EBITDA €1.2m).
In operations, media services returned to quarterly growth in both revenue and FTDs after three quarters of decline. Following a strategic review initiated in November 2019, an evolved strategic direction to reduce complexity and improve efficiency in the company resulted in an agreement in February to divest B2C to Betsson
Q1 saw GiG launch MegaLotto onto the platform, expanding the company's footprint across iGaming product verticals to include lottery. The quarter also saw GiG extend its contract with a current platform customer with the addition of two new brands on the new fixed fee model.
The sales pipeline is reported by GiG to be developing positively, albeit the process has slowed some of the final contract negotiations as land based operators come to terms with the implications of COVID-19. Other cost savings initiatives are progressing according to plan, which is expected to reduce operating expenses and the headcount to approximately 430 by year's end.
Events following G1 saw the B2C vertical divested to Betsson effective on 16 April, and an SEK 300m bond was repaid on 22 April. Revenues from platform services in April were 35 per cent higher than Q1's average and 40 per cent higher than April 2019. Sportsbook restructuring was initiated which will lead to approximately €400k in monthly savings in sports betting services when completed, and place it in a sustainable position for growth and strategic partnerships.
Looking forwards, the report noted that GiG will become one of few fully independent B2B providers after the divestment of the B2C segment – giving the company dedicated focus on building the B2B business.
Platform Services revenues and profitability are expected to benefit from the increased traction several brands on the platform are experiencing from Q2 onwards as GiG will continue its focus on cost control, execution and global expansion and multitude of actions taken in Q4 and Q1 that will positively impact bottom line in the latter part of 2020, especially in sports betting services.
Guiding for full year 2020 remains the same with revenues expected to be in the range of €70-75m, with an EBITDA expected in the range of €14-17m, including for comparison purposes B2C as continued operations until completion of the transaction.