By
Phil
- 19 June 2023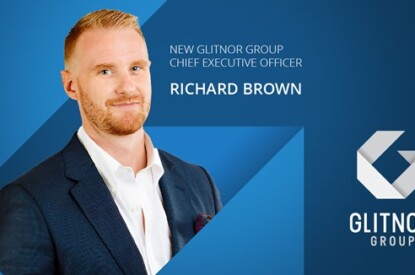 Following a sustained period of impressive growth driven by the success of its B2C brands LuckyCasino and HappyCasino, and the increasing popularity of its B2B content house Swintt, Glitnor Group has announced Richard Brown will be appointed as the company's new Chief Executive Officer, from January 2024.
Having previously held the same position at Gaming Innovation Group, Brown will arrive at Glitnor with a wealth of industry experience under his belt and the requisite expertise to drive the business to even greater heights. With over 15 years of iGaming involvement in various C-level, senior and managerial positions, the appointment is seen as a major move for the group as it continues to expand.
In his former capacity as GiG CEO, Brown oversaw a highly successful period of growth for the company during which it entered multiple new markets and completed a number of high-profile acquisitions. He leaves the group having led GiG to record revenues in Q1 2023 and will now use his strong organisational leadership and business development skills to achieve similar results for Glitnor.
With that tenure lasting almost 4 years, Brown will take the reins at Glitnor at the beginning of 2024 ahead of what promises to be an important and exciting next phase for the business. The group targets further expansion of its global presence by continuing to build and nurture strong iGaming operations and games development studios in Europe, North America and LatAm.
Glitnor is seeking to maintain the phenomenal growth rate the company has experienced since it was first founded in 2018. Now boasting around 200 team members worldwide, the company was shortlisted for three separate categories at the EGR Nordics Awards in February, including the coveted Employer of the Year 2023. Its B2B content house, Swintt, was also recognised for its success by being shortlisted for five categories at the recent EGR B2B Awards.
Given the group's considerable standing in the industry and ambitious plans for the future, Brown will have ample opportunity to utilise his business acumen and experience across both public and private markets to help further capitalise on the strong position the group is carving out in multiple markets and verticals.
Jörgen Nordlund, Co-founder at Glitnor Group, said: "By appointing Richard, I believe Glitnor has secured one of the industry's top C-level talents and I'm looking forward to the positive impact he'll have on our business as we look to strengthen our brands and enter more markets in the future.
"Given the successful nature of his time at GiG and the wealth of iGaming experience he has in general, I'm certain Richard has all of the necessary skills to help take Glitnor to a new level and I think I speak for everyone when I say we can't wait to work with him as we enter our next phase of development."
Richard Brown, Chief Executive Officer at Glitnor Group, said: "I am honoured to to take on the role of CEO of Glitnor Group. The teams have built a fantastic position in the industry and I look forward to working with them to further capitalise on the number of opportunities the business has ahead of it. The Group's long term ambition is impressive, supported by founders with a proven track record of success and I am extremely excited to help add value towards achieving those goals for the business, the groups staff and its shareholders.
"I was fortunate enough to enjoy an incredible eight years at GiG – with the last four as CEO – but the time was right for me to embrace a new challenge at what I truly believe to be one of the most exciting business groups in the iGaming industry, I very much look forward to starting in the New Year.