By
Phil
- 20 February 2023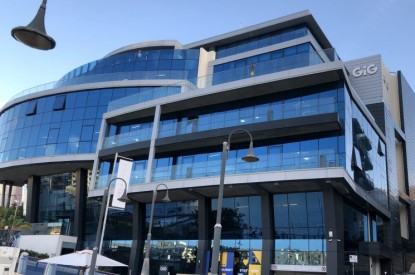 Gaming Innovation Group generated Q4 2022 revenues of €26m, an all-time high and up 44 per cent year-on-year, and an adjusted EBITDA of €10.8m. The group has initiated a strategic review for the purpose of separating the company into two independent publicly listed companies.
"We have delivered a stellar quarter across the business with strong growth for Group revenues and EBITDA of 44 per cent 71 per cent respectively," said Richard Brown, CEO of GiG. "January has developed positively, and revenues are up 29 per cent compared to the same period last year, whereof 15 per cent organic growth."
Revenues in GiG Media at all-time high of €17.8m (12.8), an increase of 40 per cent, with an adjusted EBITDA of €8.9. Revenues for Platform & Sportsbook were all-time high at €8.2m (5.3), an increase of 54 per cent whereof 35 per cent organic.
GiG GiG Media reached another successive all-time high in quarterly revenue and player intake, FTDs ended at 115,900 (60,600), up 91 per cent. GiG Media entered into a new commercial partnership with News Corp UK & Ireland Limited for sports betting and casino content to their premium media websites The Sun and talkSPORT. An agreement signed to acquire the casino affiliate websites AskGamblers.com, Johnslots.com, Newcasinos.com and several smaller domains. It launched four brands, whereof two in Ontario, the newly regulated Canadian province whilst its platform & sportsbook signed six new agreements in the quarter. Its number of live brands were 62 at the quarter end.
Following the results period, the company's acquisition of AskGamblers was completed end of January with several initiatives to grow revenue and EBITDA for the asset being identified. It signed a commercial partnership with the Sun and talkSPORT delivers material results just few months into operations
It has signed three new agreements for Platform & Sportsbook.