By
Phil
- 17 November 2022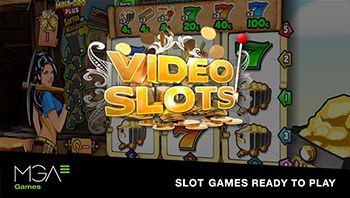 The online casino Videoslots has expanded its online content offering with the launch of a pack of exclusive premium slot games developed by MGA Games, leaders in Spain of producing localised slot games for global operators.
Thanks to the collaboration between the two companies, Videoslots Casino PLC, based in Malta, can offer its Spanish customers the complete catalogue of 3 and 5-reel slot games and video bingos.
As Videoslots states on its website, "MGA Games has developed over 100 games with HTML5 technology which stand out for their creative animation, as well as the careful attention to detail put into the graphics".
MGA's philosophy as a provider is to ensure that players have fun and enjoy the content of its games starring celebrities from various countries with carefully executed animations that will interact with players depending on the prizes won".
In their statement, they introduce two of their most important games: Paulo Futre The Last Gladiator and Chiquito, although the offer extends to 14 new slot games and video bingo games with new releases planned in the coming weeks. Videoslots' initial proposal combines classics such as Mina de Oro Plus, La Fortuna del Lejano Oeste or Mariachis, along with novelties such as Galactica, Leticia Sabater Show, Amarna Miller Cleopatra, Bjones in Session, El Cartel, MGA Mix and El Dioni ¿Dónde está la pasta?
Videoslots is a well-known international iGaming operator with licenses for Malta, Sweden, the United Kingdom, Denmark, and, since 2019, Spain. For Javier Lanfranchi, Sales Director of MGA Games: "We are convinced that our product portfolio will help strengthen Videoslots' position in the Spanish market. Our goal is to offer high-quality and efficient content, providing maximum profitability to the operator. Hence, we have become their strategic partners guaranteeing personalised attention from our account management team, who accompany them throughout the process of integrating and marketing new content."