By
Phil
- 14 October 2019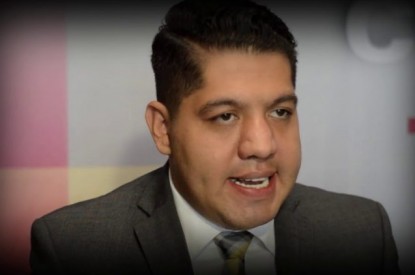 The Deputy of Mexico's governing party National Regeneration Movement (Morena), Emmanuel Reyes Carmona, has put forward an initiative hat would impose a 20 per cent Special Excise Tax on Production and Services (IEPS) on online gambling.
The IEPS tax is imposed on certain products which are deemed harmful in some way to the population or environment such as soft drinks, cigarettes, alcohol and petrol and is already imposed on casinos for which it stands at 30 per cent. The deputy included the initiative in the Parliamentary Gazette for presentation at the Assembly.
"The point is that we live in an economic market where online betting is growing every day, and they still do not have any concise regulation in this regard," said the deputy.
"In this form of betting there are still many tax loopholes, and they remain a tax haven for online casinos and sports betting houses," the lawmaker stated in the explanatory statement for the new bill.
The initiative needs to be analysed in the committee stage before it can to be elevated for parliamentary discussion in the plenary.
Lawmakers from the party are already looking to increase taxes on gambling. In June Senators belonging to the Morena party announced that they will put forward an initiative to increase taxes on gambling and change online gambling rules. The new taxes would also be in the form of an increase in the tax rate of the Special IEPS tax.
In addition the party is seeking to put in place a new set of taxes and regulations when it comes to the online industry which will include a number of player protection measures. New regulations are needed due the growing popularity of online gambling which need to be brought in line with international standards the party said.