By
James
- 26 September 2022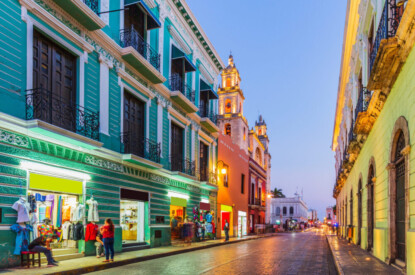 Fears are growing that Mexican drug gangs are using casinos in Eastern Europe to launder money. The Jalisco New Generation (CJNG ) cartel and The Sinaloa Cartel have extended their operations to Eastern European countries, where Albanian criminal groups are responsible for laundering their money say security cabinet authorities.
According to local authorities both cartels have established links with organised criminal gangs in Albania. Officials say that the group is investing large amounts of money in Albania to launder the resources of organized crime, through investments in gambling activities as well as investments in tourism on the coast.
It is also believed that they have set up front companies to carry out money transfers. The resources are also invested in some casinos that are located in the north of Mexico they say.
Cabinet officials explained that links between Mexican cartels and Albanian drug-trafficking or money-laundering groups could be just the tip of the iceberg. The businesses with the Albanians, will allow the CJNG and the Sinaloa cartel to expand their operations in more Eastern European countries in order to launder assets in casinos.
The Jalisco New Generation Cartel is a semi-militarized Mexican criminal group based in Jalisco which is headed by Nemesio Oseguera Cervantes ("El Mencho"), one of the world's most-wanted drug lords. As of 2020, the CJNG is generally considered by the Mexican government to be the most dangerous criminal organization in Mexico and the second most powerful drug cartel in the country after Cártel de Sinaloa The Sinaloa Cartel is often described as the largest and most powerful drug trafficking organization in the Western Hemisphere.