By
James
- 18 September 2023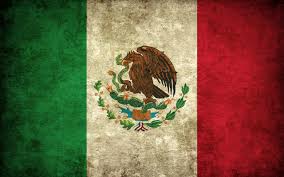 The Ministry of the Interior (Segob) has published a draft reform to the Regulations of the Federal Law on Games and Sweepstakes that calls for a ban on slot machines. The draft reform would specifically ban 'draws of numbers or symbols through machines.'
According to the Federal Government, gambling via slot machines is not permitted by current regulations, which have been in force since 1947.
The proposal was sent to the National Commission for Regulatory Improvement (Conamer), which will process it. Conamer is a federal oversight body tasked with ensuring effective regulations and a transparent rulemaking process.
"The Mexican state has the responsibility of safeguarding the rights of people in vulnerable conditions, avoiding the potentially harmful effects of gambling and chance that may impact children, adolescents, youth of the country and its older adults, as well as such as the damage that is caused to people with mental or psychosocial disabilities or those who suffer from an illness or addiction, such as gambling addiction or gambling disorder," the project says.
"The project eliminates the Fourth Title, Chapter VII of Number or Symbol Draws through Machines, defined as: 'Activity in which the participant, through an artefact or device of any nature, subject to chance, performs a bet, by inserting a bill, coin, token or any electronic payment device or similar object, with the purpose of obtaining a prize.'"
To justify the measure, the government argues that these machines are not permitted under the 1947 act which only authorizes dominoes, chess, checkers, bowling, billiards, dice, bowling and raffles – and that Congress has not made changes to the bill since 1947.
If approved, 444 casinos currently operating in the country would only be able to operate slot machines until their operating permits expire. Meanwhile, those 408 casinos which have licenses but are not yet operational will not be able to operate slots at all.
The Betting and Raffles Law of 1947 banned casinos and gaming throughout Mexico. In 2005 President Vicente Fox tried to overturn the act but managed only to insert an amendment in the form of an appendix to the old law. However the changes to the law were highly significant as they allowed for sports betting, as well as the opening of bingo halls and slot parlours nationwide. Segob was given responsibility for the granting of licenses for these betting facilities. The decision was upheld by the Mexican Supreme Court in 2007.
Furthermore in January 2016 Mexico's Supreme Court of Justice endorsed the use of slot machines in casinos. In its ruling the court declared that those playing slot machines were taking part in sweepstakes and the outcome did not depend on skill unlike card games which are defined as gambling under Mexican gaming law.
The Court specifically stated that slot machines are considered a form of sweepstakes of numbers or symbols which are permitted by Article 2 of Mexico's gaming law as they do not involve the use of skill on behalf of the players which is prohibited in Article 1.