By
Phil
- 23 June 2014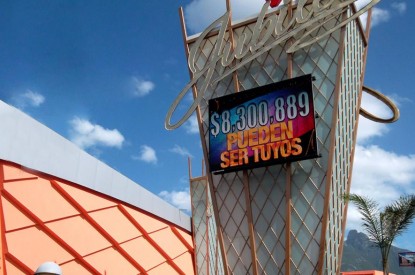 According to the president of the Commission for Investigating the Granting of Licences for Games and Raffles in the Chamber of Deputies, an initiative, which would see many fundamental changes to Mexico's gaming laws, could be ready as early as September.
Deputy Fernando Zárate said that the initiative would replace the current Directorate of Gaming, which comes under the Interior Ministry (SEGOB), and would remove the so called "mother" permits, which allow the opening of a number of gaming operations under a single licence.
"What we want it clear judicial rules and guidelines which would avoid the granting of licences in a discretional way to a number of casinos," Mr. Zárate said.
The Deputy has been vociferous in his efforts to change Mexico's antiquated gaming laws. In May, he said that the Chamber of Deputies needed to promote modern legislation; under the principles of legality and transparency, and that any new law must reflect the recent changes and developments in the casino and sports betting industry.
Mr. Zárate said that the new initiative seeks to ban cash machines in all gaming establishments and would put rules in place whereby all gaming employees are licensed by the government. The initiative also proposes the creation of a Public Registry of Licences so that anyone may check the activities of every gaming operation in the country online.
"We want the operation of to gaming be very clear so that anyone can consult the internet as to who are the owners of the casinos and what kind of company it is," Mr. Zarate said.
Lawmakers will also rule as to exactly where gaming operations may be set up, but any gaming operation will have also have to have permission from the municipality where they are located before they are able to operate.
His comments come at a time of a number of high profile closures of gaming operations throughout Mexico. Earlier this year SEGOB revoked the federal permit that had allowed EMEX (Entretenimiento De Mexico) to operate up to 50 gaming centres in the country and SEGOB's actions are part of a more thorough investigation into licences many of which were first granted in 2005. This month it was further revealed that he Ministry of the Interior (SEGOB) is also investigating local operator Big Bola, the property of the Rodríguez Borgio family company, on alleged charges of money laundering offenses as well as insufficient documentation when it comes to their licenses.