By
Phil
- 20 February 2015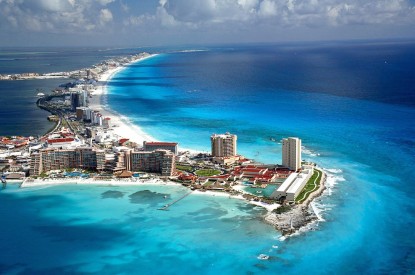 The Director of the Trust for Tourism Promotion for the Riviera Maya, Dario Flota Ocampo, has publicly stated his opposition to plans to install large scale casinos in the Mexican Caribbean.
According to Mr. Flota Ocampo, the Riviera Maya is already a national leader in terms of hotel occupancy and casinos would not be the type of attraction which would increase tourist numbers.
"The Riviera Maya does not need this kind of entertainment," he said as the traveller to the Mayan Riviera is looking for "the sun and the beach as well as the historical and cultural sights of the Maya. Casinos would attract other types of tourism that could generate negative situations that would eventually affect the flow of traditional tourism."
Tourism is on the rise once more in Mexico and reached a record in the first half of last year, with more than 14 million foreign tourists visiting Mexico, almost 20 percent more compared to the year before. At the same time hotel occupancy in the Riviera Maya now stands at around 95 per cent in the high season.
Mr. Flota Ocampo's statements are a response to the news that the government could be looking at setting up three major new gambling zones. Mexico's gaming regulatory body in SEGOB (The Interior Ministry) has confirmed that there is a project underway which would see Las Vegas style casino complexes being built in the Riviera Maya, Acapulco and Baja California in order to attract foreign investment into Mexico. The proposals could be part of Mexico's new Federal Betting and Raffles Law which was approved by the House of Representatives in December last year. The bill could be considered by the Senate later this month.
Gerardo Valadez Victorio, leader of the Business Coordinating Council of the Riviera Maya said that the issue would have to be looked into very closely saying that a study was needed to look into the pros and cons as well as the impact of such an activity of this type would have on the Riviera if the project was given the green light.