By
Phil
- 24 October 2013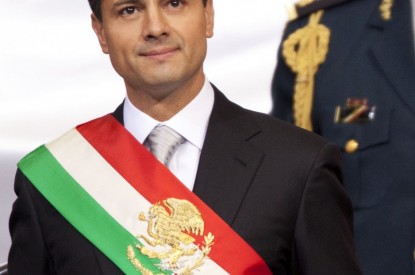 The President of Mexico, Enrique Peña Nieto has enacted a major amendment to Mexico's gaming laws by Presidential decree, banning casino licence holders from renting out their permits to other operators.
The new decree, which went into effect on Thursday, states that operators may no longer assign the rights to operate gaming establishments to third parties. It also sets a 25 year limit for gaming licences and grants the Mexican Gaming Control Board, which is part of the Interior Ministry (SEGOB), wider powers when it comes to end the licences of those operators found to be operating illegally.
The law does, however, allow for the continuation of slot machines in casinos as the decree was enacted primarily in order to avoid an imminent ruling of Mexico's Supreme Court regarding the legalisation of slot machines. According to local news sources, in October 2012, a few weeks before leaving office, ex President Felipe Calderon had reformed gaming regulation to clarify that slot machines were banned, except those which had been given permission to operate by the government. However, in response to this the Chamber of Deputies challenged the ruling before the Supreme Court, arguing that Mexico's gaming laws prohibits slot machines without any kind of distinction.
With the reform now in place the Supreme Court will no longer have the legal requirement to discuss the legality of Calderon's order meaning that slot machines in casinos may continue to operate. This is because according to the new decree slot machines classified as "sweepstakes of numbers or symbols through machines" are permitted.
The decree comes at a time of increasing scrutiny over the industry. In April a powerful cross party committee was convened to look into the industry. Headed by Ricardo Mejía Berdeja its remit has been to investigate how licences were handed out in the past under the previous administration and to make recommendations as to how Mexico's gaming laws could be changed in order to more fully regulate a sector which has seen a rapid proliferation in recent years.