By
Phil
- 23 September 2019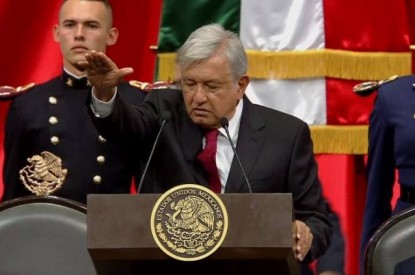 Mexico's President, Andrés Manuel López Obrador has announced that during his six-year term no new licenses will be granted to open any new casinos in Mexico.
In addition, as reported by La Política Online sources close to the government say that the current administration is seeking to exercise stricter control over the industry which contributes around $30bn (US$543,155,000) annually to Mexico's GDP.
According to local media sources, the end of the licenses for new gambling operations is part of a gesture to Cardinal Rogelio Cabrera, current head of the Mexican Episcopate, since the Catholic Church has repeatedly requested that new casino openings be prevented after the Casino Royale tragedy when a group of armed men attacked and then set fire to a licensed casino in Monterrey leaving 52 people dead in 2011.
According to local press the decision was relayed to the main to high ranking members of the industry in a meeting by Julio Scherer, legal advisor of the Presidency.
Changes to Mexico's gambling policy have been on the cards for some time. Earlier this year Deputy Francisco Javier Ramírez Navarrete called on a restriction on gambling and stricter controls over the industry. The lawmaker is a member of the National Regeneration Movement (MORENA) of which the current President López Obrador was the founder. President López Obrador swept to a landslide victory in the 2018 presidential election. Together with its coalition partner MORENA holds a majority of seats in both houses of Congress.