By
Phil
- 7 January 2014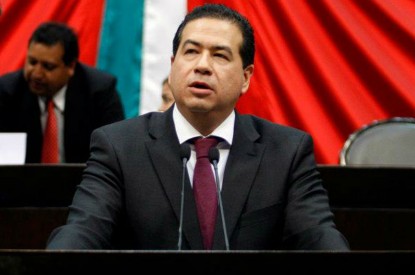 Mexico's gaming regulating body has confirmed in a report that licences handed out under the previous administration are incomplete and in a state of disorder.
The report, which covers the legality of casinos now operating in Mexico, is highly critical of the way licences have been handed out in the past claiming that records are so incomplete that the necessary documentation might not even be available.
According to Benjamin Felix Hays who is a member of the committee currently responsible for reviewing documents regarding the legality of casinos: "The records of licensees, companies and operators which were delivered to the previous administration, as well as a general file kept by the regulatory body were incomplete and messy and the documentation may or not even be present."
The report will put increasing pressure on the administration to investigate further claims of widespread corruption in the industry.  Reports began to emerge last year that members of the regulatory body (SEGOB) were taking bribes in return for the granting of licenses and stays of closure amongst growing evidence of wide spread corruption. Last week it was revealed that the Attorney General's office has opened two criminal investigations related to the alleged involvement of former government officials in granting permits in return for cash relating to licences handed out in a number of states throughout Mexico.
The revelations come at a time when the gaming industry is becoming the focus of increasing government scrutiny.  In April last year a powerful cross party committee was convened to look into the industry. Headed by Ricardo Mejía Berdeja its remit has been  to investigate how licences were handed out in the past under the previous administration and to make recommendations as to how Mexico's gaming laws could be changed in order to more fully regulate a sector which has seen a rapid proliferation in recent years. Law makers are also analysing a new gaming law which could be debated in the Mexican Congress as early as February.